Technical design study for the construction of the road from Unduavi to Chulumani
We worked on the project to improve the Unduavi—Chulumani road in Bolivia, one of the most unique roads in the world.
General information
Date: 2016 - 2017 
Client: Administración Boliviana de Carreteras 
Location: Bolivia 
Photo copyright: ©SOCOTEC Spain 
Project summary
The "Unduavi—Chulumani Road Improvement"project involved defining the work needed to widen the platform and its paving, given that the current road has a reduced width with critical sectors measuring just 3.50 m. The aim is to improve safety and comfort on the section.
Project details
The following studies were conducted as part of the project : 
Mapping and topography,

Layout and study of the typology of intersections and junctions,

Earthworks,

Road surfaces and pavements,

Structures,

Climatology, hydrology and drainage,

Monitoring the geotechnical campaign,
Urban planning and integration,

Study of the organisation and development of the work,

Signalling, beaconing and road barriers; road safety analysis,

Affected services,

Expropriations,

Budgets for the work,

In addition, we coordinated and led the relationship with the client and government bodies involved in the study.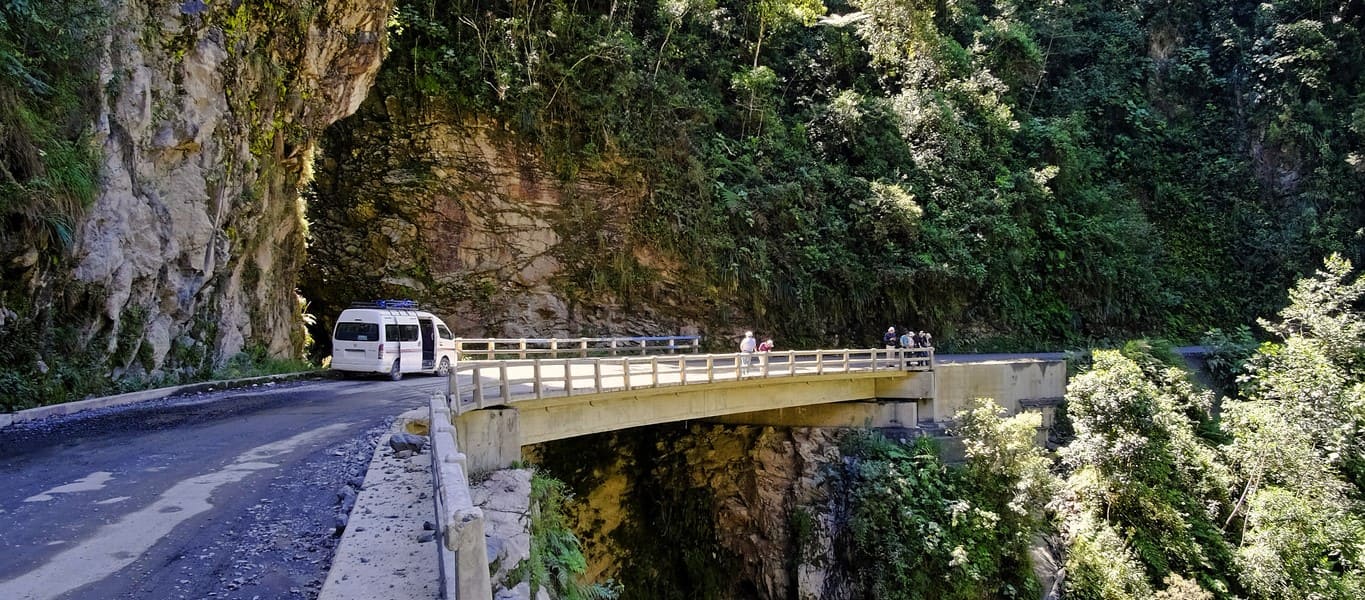 The section is located in the Sud Yungas province in the Department of La Paz, and forms part of Route No 25. It connects the towns of Unduavi, Chaco, Pichu, Chocana, Huancané, Sacahuaya, Puente Villa, Cirupaya, Chajro, Huancapampa, San Antonio and others until reaching Chulumani. It is 73 km long and was built by Chaco War prisoners in the 1930s. Since then, given the unfavourable geotechnical conditions and the rugged topography of the area, it has suffered from slope instability, platform losses and frequent problems caused by insufficient drainage.