Green pavements: An ongoing commitment
Tue 20/12/2022 - 16:58
Green pavements have a direct impact on the quality of our cities and on the roads linking up urban areas. Let's look at some of the advantages.
Green pavements, i.e., surfaces that are produced with recycled materials, meet the highest quality and sustainability standards. They are also a tool to help preserve the environment. Because of this, they have become a resolutely future-facing solution, particularly in recent years.
Nowadays, the market boasts a wide variety of solutions made with different recycled materials, such as cork, rubber, linoleum, and natural stone.
Our building materials
The Green Pavement concept supports the idea of reducing carbon emissions through innovative solutions. Key to this is the reduction and generation of energy from pavements. By reducing the carbon footprint, a real step towards a green transition is achieved.
Implementing new practices to reuse and recycle materials becomes a necessity and a circular paving model is key to face the future in our sector.
Barcelona has a new sustainable pavement, and the BAC SOCOTEC -IM3 joint venture has been one of the architects of this pilot test framed within the pavement maintenance contract of the Barcelona City Council, together with Sorigué, CHM and CTCON.
The pavement developed by CTCON and CHM within the European project LIFE HEATLAND contributes in multiple aspects in the fight against climate change by its properties of:
Reduction of heat island,

Reduction of noise pollution,

Improved luminosity and road safety,

Reduction of CO2 emissions,

Reduction of energy consumption due to its higher light reflectance.
Likewise, in the test carried out with the same pavement in the city of Murcia, a decrease of 15ºC in asphalt temperature, a reduction of 2ºC in ambient temperature, a decrease of 3 decibels in ambient noise and 173% more solar reflectance have been demonstrated.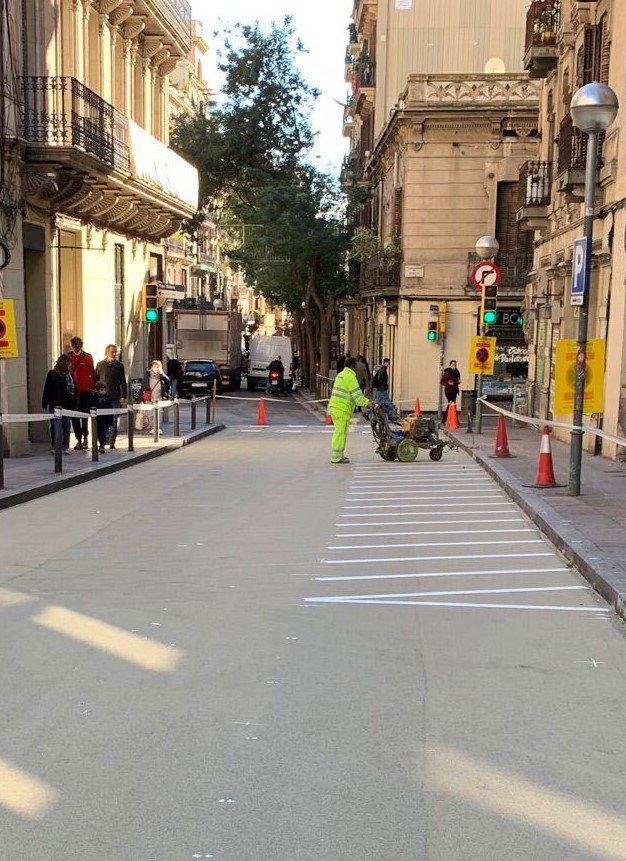 This new pavement could therefore be one of the key figures in cities of the future, when society will need to improve air quality in order to improve our quality of life.