Corrochip backed by SOCOTEC awarded at Construmat
Wed 24/05/2023 - 17:53
The Corrochip project, developed with the technical advice of SOCOTEC for Witeklab, has been awarded the prize for digitalisation in construction at the Construmat construction congress.
During the digitalisation day at Construmat, the award ceremony was held with the participation of Guillem Baraut, CEO of Socotec Spain, Abel Domato, General Manager of Testing, Inspections, Monitoring & Geotechnics, and members of the Socotec Quality Control team. During the presentation, the progress achieved in the implementation of the Corrochip system in several infrastructures managed by ACCIONA, such as the port of Gijón and the AP2, was highlighted. 
A technology that promotes safety and quality in the built environment. 
During the presentation, Abel Domato, General Manager of SOCOTEC, emphasised the importance of working towards the durability of both existing and future infrastructures. In his words, "at SOCOTEC we prioritise safety, durability and efficiency for users through predictive maintenance, integrating it from the early stages of the infrastructure project and promoting sustainability throughout its life cycle". 
In line with this, SOCOTEC is committed to the development of real-time infrastructure condition monitoring systems, which offers a significant advantage in terms of maintenance and ensuring structural integrity.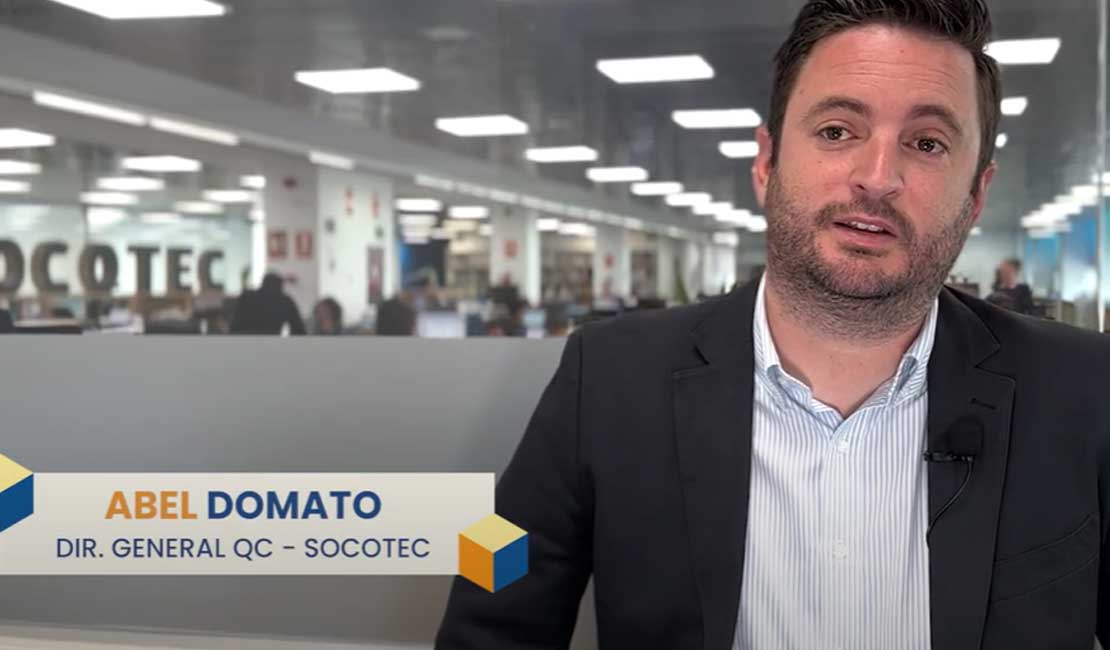 Corrochip: a monitoring system for predictive infrastructure maintenance.  
The SOCOTEC-supported system has become an important contribution to the integration of technology in the construction industry. Through the use of sensors, it provides real-time information on the corrosion status of reinforced concrete. This becomes a valuable tool for engineering, as it makes it possible to anticipate potential problems and plan repair actions.  Furthermore, according to SOCOTEC's vision, this development marks a paradigm shift by focusing on the maintenance requirements of the asset from the design stages.