Office Building in Paseo de la Castellana 69
Office building located near the El Corte Inglés shopping center on Paseo de la Castellana on the only plot currently available in this great artery of the city of Madrid
Project summary:
Office building located near the El Corte Inglés shopping center on Paseo de la Castellana on the only plot currently available in this great artery of the city of Madrid, in the financial environment known as AZCA and in front of the special protection building Torre BBVA by the architect Saenz de Oiza. The building has a size of 14,300 m2 of  offices and 10,000m2 of parking.
Project details:
The building is the first design of the Heatherwick studio in Spain, associated with the local studio CLK Architects and SOCOTEC as responsible for all the engineering and sustainability strategy of the project.
The design implements the concepts of low impact on carbon footprint, as well as circularity, seeking a Zero Carbon design, starting from the choice of materials and implementing bioclimatic strategies that allow cataloging the building as Net Zero Building.
SOCOTEC's main inputs to achieve a Zero Carbon building: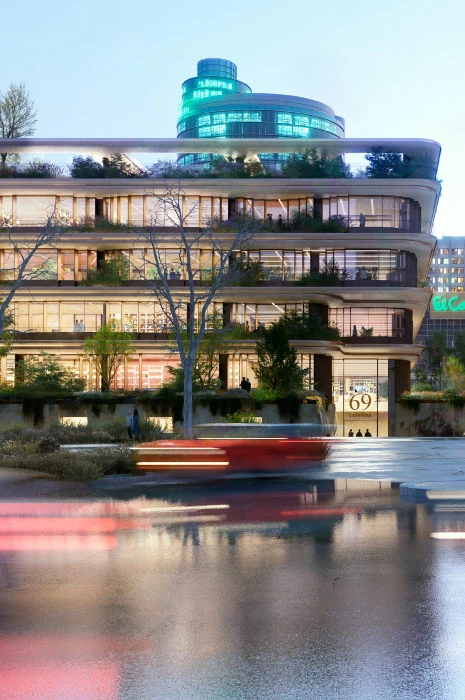 SOCOTEC's participation in this type of decision is born from the early stages of the project and is developed until the final phase, making carbon footprint calculations for all disciplines, and putting it in context with a traditional construction system.